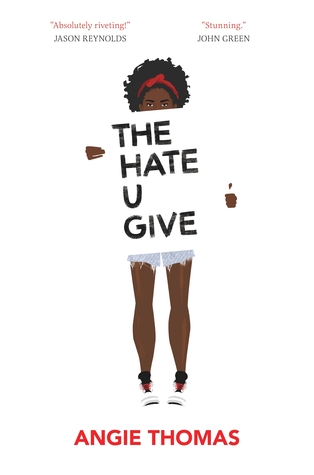 Racism sucks. It's not just the deeply ingrained attitudes and actions of people, it's the tiny things that wear you down and the systemic things that are constantly acting on you. For me, the craziest part of racism is how it fundamentally changes the way you think through every situation. (It changes how I interact with people even when I'm here in Brazil.) Which is why when Starr Jackson shows up on the page in "The Hate U Give" by Angie Thomas, I understand every part of what's going on.
The title comes from an epithet by the famed Tupac Shakur: The Hate U Give Little Infants F***s Everybody. There's a full, nuanced discussion about it in the book, because it permeates through every plot thread of this book. Let me explain: Starr goes to school far from her neighborhood where she is one of two black kids in her grade. When she decides to go to a party in her neighborhood, one of her childhood friends, Khalil, is killed by a police officer.
The rest of the book uses the fallout from Khalil's death to expand on all the intricacies of race. Ally-ship, microaggressions, interracial relationships, black-on-black crime, loving black families, systemic economic inequality, the representation of slain black kids in the media, all of it is in this book. It's a very heavy topic leveraged into a YA book, but this book reminded me that no matter how removed I feel from this stuff, it will always stick with me. Black kids must carry that around all the time. Knowing that someone is always after you from when you are a little kid wears you down, and the effects of that end up impacting entire communities- hence the titular Tupac reference.
This book is a must-read. Angie Thomas delivers Starr's voice masterfully and guides you through a critical time in the life of a community. There are moments when you hurt so bad you want to cry and others where you can't help but laugh. You're engaged with every single page of this book, and I can't recommend this book enough. This book gripped me from start to finish and if I hadn't had goshdarn responsibilities, I probably would have read it all at once. It's the kind of in-depth book on race that we as a country need right now. It's only been on New York Times bestseller list for a little over 100 weeks, it's not too late to join in. Thomas has already written and released the companion book, "On The Come Up".